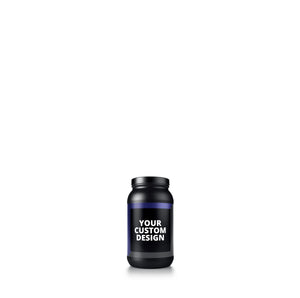 St John's Wort is considered one of the most effective natural herbal supplements for treating mental health conditions such as stress, anxiety, and depression, and what's more, it is considered much, much safer than prescription drugs and medications used to treat the same conditions. 
Health Canada Recommended Dose (capsules): Adults: 1 Capsule(s) 3 time(s) per day.
Ingredients Per Capsule
Medicinal Ingredients (per capsule): St. John's wort (Hypericum perforatum, Herb top) ....................................... 300 mg
Non-Medicinal Ingredients: Brown rice flour, gelatin.
Potential side effects
As with all new supplements, always consult your doctor before using any new products, and discontinue usage if you experience any adverse side effects. Pregnant and breastfeeding women should consult their doctors before they consider using this supplement. Although considered very safe and effective, some users have experienced adverse side effects with this supplement, especially when the recommended daily intake was exceed. Potential side effects include:
Headache
Nausea
Stomach cramps
Bloating
Diarrhea
Hot flushes
Mild dizziness
Known Adverse Reactions: Hypersensitivity, such as an allergy, has been known to occur; in which case, discontinue use. Some people may experience mild gastrointestinal disturbances, nausea, restlessness and/or headaches.
Contraindications: Do not use if you are taking anti-cancer medications, blood thinners, antidepressant medications (e.g. selective serotonin reuptake inhibitors (SSRI)), anti-HIV agents, cardiovascular medications, immunosuppressants, and/or contraceptive medications.