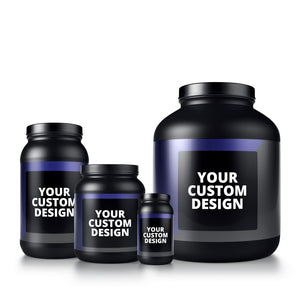 Derived from organic brown rice, our Organic Brown Rice Protein Powder is a high quality protein powder that is ideal for anybody looking to increase their protein consumption. It is also rich in numerous other healthy ingredients including vitamins and minerals.
How and when should it be consumed?

Health Canada Recommended Dose (powder): Adults: 1 Scoop(s) 1 time(s) per day. Mix product well in 1-2 cups of liquid (water, juice, etc.) immediately before consumption. Store in a cool, dry place.

*Nutritional facts based on natural flavour. Other flavours may vary by 4-10%.
Potential side effects
When using any new supplements, always speak to your doctor and discontinue usage if you experience any adverse side effects. Pregnant and breastfeeding women should speak to their doctor before using brown rice protein supplements. Although very safe and very healthy, potential side effects associated with brown rice protein, include:
Stomach cramps
Flatulence
Bloating
Constipation
Allergy statement
Allergy Statement: This product is made in a facility that handles milk products, gluten, shellfish, soy, peanuts and other tree nuts.
This product may contain milk, gluten, shellfish, soy, peanuts and other tree nuts.