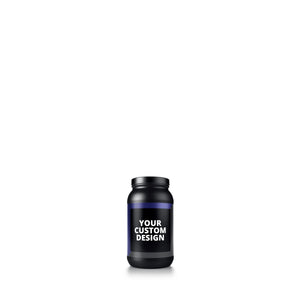 Omega 3 fatty acids are notoriously healthy and good for us. They help increase metabolism, reduce LDL cholesterol, improve memory, focus, concentration, and mental alertness, along with many more benefits. They also have potent anti-inflammatory properties. 
Health Canada Recommended Dose (capsules): Adults: 1 - 5 Capsule(s) 1 time(s) per day. Children 1 - 8 years: 1 Capsule(s) 1 time(s) per day. Adolescents 9 - 13 years, Adolescents 14 - 18 years: 1 - 2 Capsule(s) 1 time(s) per day. Store in airtight container, protected from light.
Omega-3 Ingredients 

Per Capsule

Medicinal Ingredients (per capsule): Fish oil (Ammodytidae - Whole, Carangidae - Whole, Clupeidae - Whole, Engraulidae - Whole, Osmeridae - Whole, Salmonidae - Whole, Scombridae - Whole) .......................... 1000 Milligrams (18 Percent Eicosapentaenoic acid, 12 Percent Docosahexaenoic acid)
Non-Medicinal Ingredients: Gelatin, Glycerin.
Potential side effects
Always consult your doctor before using any new supplement, and discontinue usage if you experience any adverse side effects. Pregnant and breastfeeding women should speak to their doctor before using this supplement. Though safe, some users have reported the following side effects:
Fishy taste and odour
Slight stomach upset
Nausea
Diarrhea
Warnings
Caution: Not intended for children, pregnant, or breastfeeding women. Consult a healthcare practitioner prior to use. Consult a healthcare practitioner prior to use if you have health conditions. Store in a cool dry place away from children. Do not use if seal is broken.
Allergen warnings
Allergy Statement: This product is made in a facility that handles milk products, gluten, shellfish, soy, peanuts and other tree nuts.
Disclaimer: The above description does not constitute medical advice and is for informational purposes only and has not been evaluated by Health Canada, CFIA, or FDA. Please consult a properly licensed medical professional before consuming nutritional supplements. This product is not intended to treat, diagnose or cure any disease.