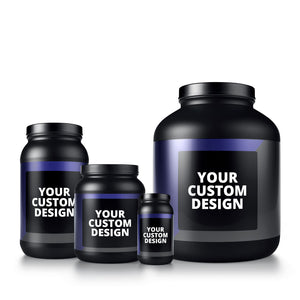 Hydrolyzed Whey Protein is a form of whey protein that has undergone additional processing and filtration, breaking the protein molecules, resulting in a protein that is more easily absorbed by the body.
Warning: Due to the nature of the hydrolyzation process (hydrolysis), this product is very bitter.
How and when should it be consumed?
Health Canada Recommended Dose (powder): Adults: 1 Scoop(s) 1 time(s) per day. Mix product well in 1-2 cups of liquid (water, juice, etc.) immediately before consumption. Store in a cool, dry place.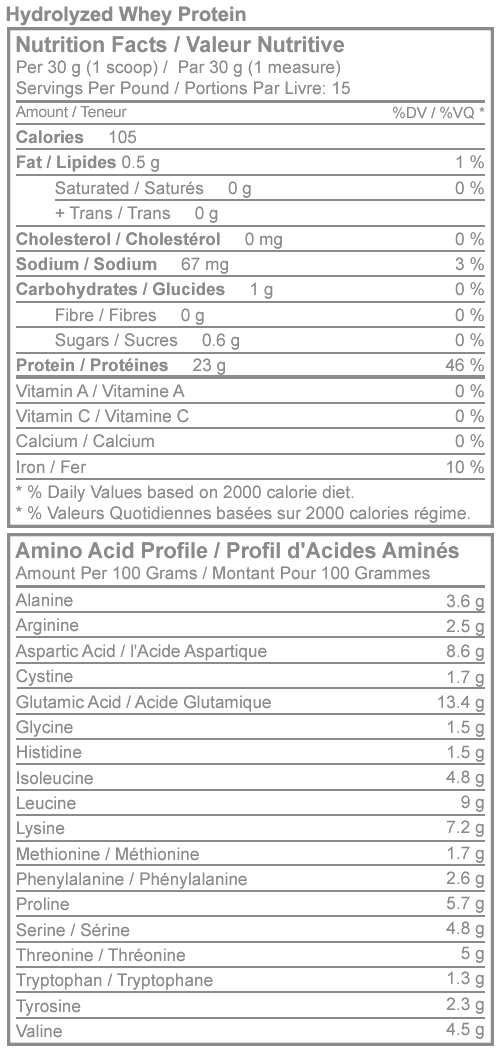 *Nutritional facts based on natural flavour. Other flavours may vary by 4-10%.
Hydrolyzed Whey Protein Ingredients
Per Scoop
Medicinal Ingredients (per scoop): Whey protein hydrolysate (Whey protein hydrolysate, Bos taurus - Milk) .......................... 24 Grams (80 Percent Whey protein)
Non-Medicinal Ingredients: Lecithin (Less than 0.5%).
Cautions and Warnings
This product is very bitter in nature.
Ensure to drink enough fluid before, during, and after exercise. If you are pregnant or breastfeeding, consult a healthcare practitioner before using this product. This product contains milk by-products/derivatives.
This product is made in a facility that handles milk products, gluten, shellfish, soy, peanuts and other tree nuts.