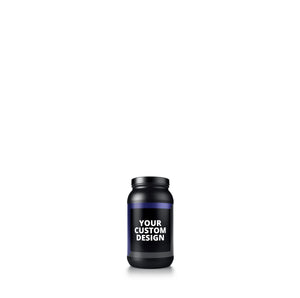 Gaba (Gamma-Aminobutyric Acid) is a valuable supplement that helps to promote a more deep sleep and induce larger releases of HGH to the body resulting in better recovery and growth. It can also help to greatly reduce stress and anxiety levels.
Health Canada Recommended Dose (capsules): Adults: 1 Capsule(s) 1 - 12 time(s) per day.
Health Canada Recommended Dose (powder): Adults: 1 Scoop(s) 1 - 4 time(s) per day.
GABA Ingredients Per Capsule
Medicinal Ingredients (per capsule): GABA (gamma-Aminobutyric acid, 4-Aminobutanoic acid) .......................... 500 Milligrams
Non-Medicinal Ingredients: Gelatin.
Potential side effects
Always speak to your doctor before using any new supplement, and discontinue usage if you experience any negative side effects. Pregnant and breastfeeding women should not use this supplement as not enough is known about its safety. Some mild side effects associated with Gaba usage have included:
Dizziness
Headache
Diarrhea
Stomach discomfort
Constipation
Cautions and Warnings
If symptoms persist or worsen, consult a health care practitioner. If you are pregnant or breastfeeding, consult a health care practitioner prior to use. Do not use with alcohol.
Allergen warnings
Allergy Statement: This product is made in a facility that handles milk products, gluten, shellfish, soy, peanuts and other tree nuts.
Disclaimer: The above description does not constitute medical advice and is for informational purposes only and has not been evaluated by Health Canada, CFIA, or FDA. Please consult a properly licensed medical professional before consuming nutritional supplements. This product is not intended to treat, diagnose or cure any disease.