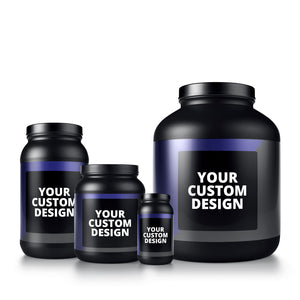 Pricing Chart 
Dairy-free Egg White Protein Powder is considered to be the finest quality protein powder as it is found to provide a complete amino acid profile. Egg white proteins are also digested at a moderate speed which keeps muscle protein synthesis going for several hours after the protein has been consumed. 
How and when should it be consumed?
For optimal results, experts recommend 1 – 3 egg white protein shakes per day, with one serving being consumed around 30 minutes before you train. Simply add 30g to your beverage of choice, give a good shake or mix, and enjoy.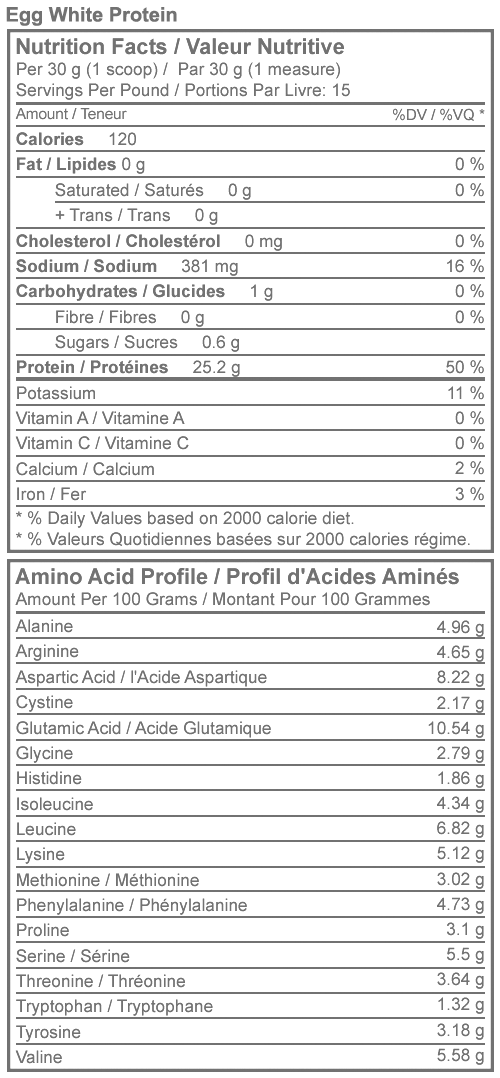 *Nutritional facts based on natural flavour. Other flavours may vary by 4-10%.
Potential side effects
Always consult your doctor before using any new supplements, and discontinue usage if you experience any adverse side effects. Pregnant and breastfeeding women should consult their doctors before using egg white protein supplements. Although considered very safe, there are still a few potential side effects associated with egg white protein. They include:
Constipation
Stomach cramps
Bloating
Flatulence
Warnings
Caution: Not intended for children, pregnant, or breastfeeding women. Consult a healthcare practitioner prior to use. Consult a healthcare practitioner prior to use if you have health conditions. Store in a cool dry place away from children. Do not use if seal is broken.
Allergen warnings
Allergy Statement: This product is made in a facility that handles milk products, gluten, shellfish, soy, peanuts and other tree nuts.
Disclaimer: The above description does not constitute medical advice and is for informational purposes only and has not been evaluated by Health Canada, CFIA, or FDA. Please consult a properly licensed medical professional before consuming nutritional supplements. This product is not intended to treat, diagnose or cure any disease.