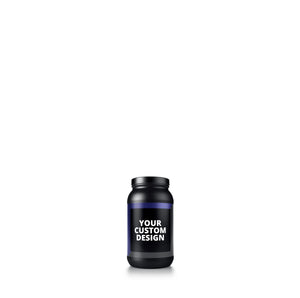 5-HTP has been found to provide a number of health benefits including improved mood, improved sleep, better concentration and mental focus, and more. It converts internally into a specialist neurotransmitter known as serotonin. This serotonin passes signals between the cells in your brain and helps to regulate your mood and mental well-being. 
Health Canada Recommended Dose (capsules): Adults 1 - 2 Capsule(s) 3 - 4 time(s) per day.
Ingredients Per Capsule
Medicinal Ingredients (per capsule): L-5-HTP (L-5-Hydroxytryptophan, 5-HTP) .................................................................................... 100 Milligrams
Non-Medicinal Ingredients: Gelatin, Brown Rice flour.
Potential 5-HTP side effects
Before using any new supplement, always take the time to speak with your doctor and let them know what you're taking. Though rare, some side effects that are possible with 5-HTP include:
Dizziness
Light headedness
Diarrhea
EMS
Drowsiness
Muscle and joint problems
Serotonin syndrome
Known Adverse Reactions: Some people may experience drowsiness. Exercise caution if operating heavy machinery, driving a motor vehicle or involved in activities requiring mental alertness. Some people may experience diarrhea, nausea, vomiting and abdominal pain.
Contraindications: Do not use if you have scleroderma.
Warnings
Caution: Not intended for children, pregnant, or breastfeeding women. Consult a healthcare practitioner prior to use. Consult a healthcare practitioner prior to use if you have health conditions. Store in a cool dry place away from children. Do not use if seal is broken.
Allergen warnings
Allergy Statement: This product is made in a facility that handles milk products, gluten, shellfish, soy, peanuts and other tree nuts.
Disclaimer: The above description does not constitute medical advice and is for informational purposes only and has not been evaluated by Health Canada, CFIA, or FDA. Please consult a properly licensed medical professional before consuming nutritional supplements. This product is not intended to treat, diagnose or cure any disease.